All great businesses share a common trait - people make the difference. The caring associates at Raymond J. Boucher Funeral Home have been serving the community one family at a time. Below you will find bio's on each our knowledgeable and dedicated staff. Please feel free to contact any of us, we're always here to help.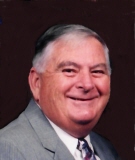 George A. Gautreau Jr. 1936-2007
Funeral Director/Owner
George graduated from Burrillville High School in 1953, received a Bachelor's degree in Business Management from Providence College in 1957 and was a Summa Cum Lauda graduate of New England Institute of Anatomy in 1963. He was a Captain in the US Army Reserve. He began working at the funeral home in 1961, becoming funeral director in 1963 and president in 1973. Geogre married Carol A. (Whipple) Gautreau in 1972, and raised six children: three boys and three girls. George worked until 2001 when he retired due to illness.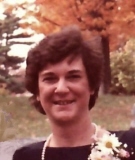 Carol A. (Whipple) Gautreau 1944-1986
Associate/Hairdresser
Carol was a graduate of Burrillville High School class of 1962 and later graduated from Arthur Angelo School of Cosmetology and Hair Design. Carol became Co-owner, Associate and Hairdresser for the funeral home in 1978. She worked and helped manage the funeral home until she passed in 1986.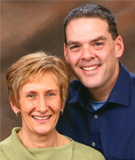 Tod A Gautreau
director32@msn.com
Tod A. Gautreau 1963-present
Tod, oldest son of George and Carol, graduated from Burrillville High School in 1981. He went on to work for the town of Burrillville as a police and fire dispatcher for 18 years. In 1984 he married Sandra C. (Lapierre) Gautreau. Tod worked part time with his father in many different capacities at the funeral home from 1981 until 2000. In 2000 he graduated from Mt. Ida College in Newton, MA, and in 2001 he received his license as an Embalmer and Funeral Director. Shortly after, that same year, Tod began working as funeral director for the funeral home and took over as it's owner in 2007 after George's passing.
Sandra C. (Lapierre) Gautreau 1963-present
Sandra graduated from Burrillville High School in 1981 and attended Rhode Island College. After raising a family of four with Tod, in 2008, she joined the funeral home as part owner and began working as full time Office Manager. She is involved in many aspects of the business's day to day activities.
Together, Tod & Sandra own and operate the funeral home at present time.